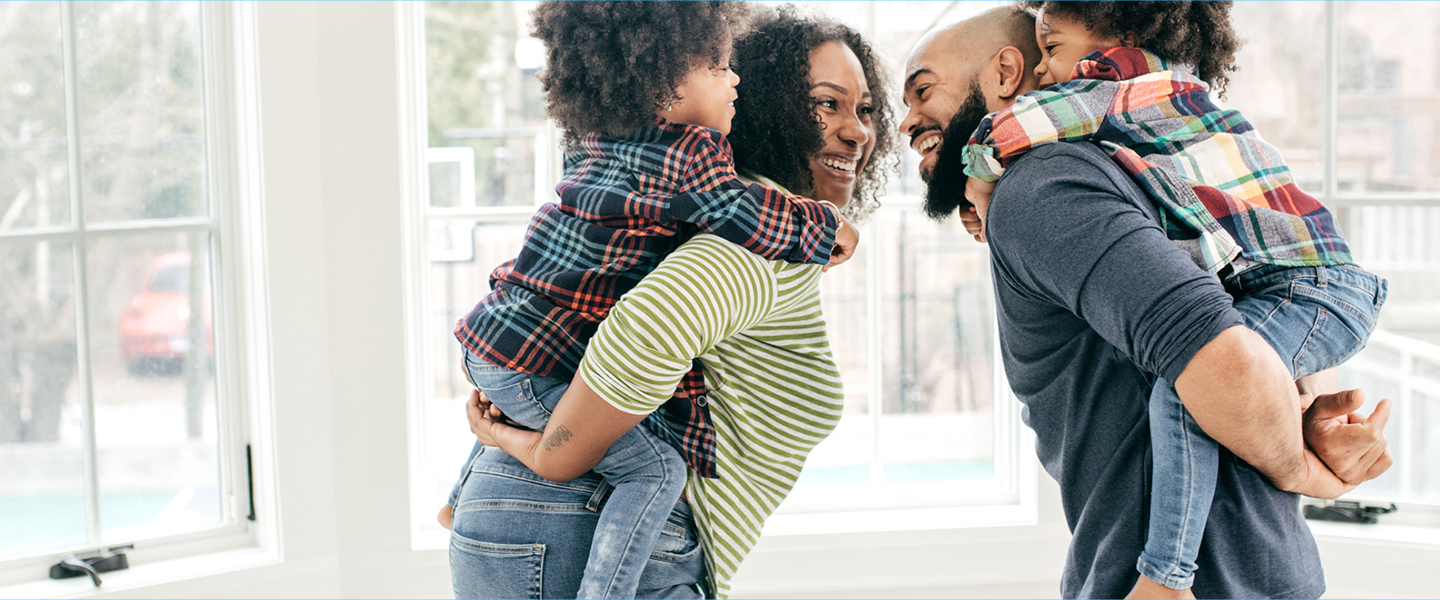 Ready to save for one of your most important investments?
The Vanguard 529 offers a premier savings plan to help you invest for education in the Granite State.
Get started with us
Just about every state offers a 529—including New Hampshire—but you can enroll in any 529 plan to save for K—12 through college and beyond at schools worldwide. It's the tax advantages that differentiate 529 plans from many other investment options. They can considerably boost your savings.*
The 529 prime benefit—the triple tax threat
Tax-deferred growth

Unlike with many other savings vehicles, your 529 account earnings aren't subject to federal taxes as long as they remain in the plan. Your account can grow faster since all your earnings can be reinvested, increasing your returns with tax-free growth and compounding.

Tax-free withdrawals

When it's time to use your savings to pay education bills, you won't owe taxes on the money you withdraw for school items like tuition, books, supplies, and required technology. Bottom line: You won't have to pay federal income taxes on your earnings, as long as you use the money for qualified education expenses.**

Tax breaks for estate planning

529 plans can be a great benefit for estate plans too. When you withdraw from an estate to make a 529 contribution, the withdrawal qualifies for the annual federal gift tax exclusion. You can gift up to $15,000 ($30,000 if married filing jointly) per child per year and pay no gift tax, significantly reducing your taxable estate. You can also opt to "front load" by contributing up to 5 times the annual gift contribution once every 5 years. Grandparents, take heed.
Why The Vanguard 529 Plan?
More than 300,000 investors across all 50 states have chosen the Vanguard 529 Plan for their most cherished investment - their kids. ***
What you can expect from us
Many states offer a state tax deduction for 529 plan contributions, but others either have no state income tax or offer no tax deduction if they do. Since New Hampshire is one of the states where you can't count on a state tax deduction, it's important to focus on advantages like low costs, easy investment options, and financial expertise—all Vanguard 529 features that could fit New Hampshirites to a T.
Low costs

Our costs are among the lowest in the industry. † And you know the less you pay in fees and costs, the more savings you keep that can grow and compound in your account. See the difference costs can make.

Investment options

Vanguard Target Enrollment Portfolios make education saving easy. Just choose the portfolio closest to your child's enrollment year, and we take it from there. We also offer individual 529 portfolios for DIY investors who want to manage on their own.

Stability & expertise

The Vanguard 529 is a premier plan backed by the expertise of a premium brand. It's become one of the largest managers of money in 529 plans. †† So you can count on us to be here for you now and in the long run.
Frequently asked questions about 529 plans
*The availability of tax or other benefits may be contingent on meeting other requirements.
**Earnings on nonqualified withdrawals may be subject to federal income tax and a 10% federal penalty tax, as well as state and local income taxes. The availability of tax or other benefits may be contingent on meeting other requirements. State tax treatment of withdrawals used for i) expenses for tuition in connection with enrollment or attendance at an elementary or secondary public, private, or religious school, ii) expenses related to apprenticeship programs, or iii) student loan repayments is determined by the state(s) where the taxpayer files state income tax.
*** Source:Vanguard
† Vanguard average 529 expense ratio: 0.15%. Industry average 529 expense ratio: 0.40%. Sources: Vanguard and Strategic Insights, as of March 31 2020.
†† Vanguard managed approximately $98.7 billion in 529 plan assets as of March 31, 2020.
For more information about The Vanguard 529 College Savings Plan, obtain a Program Description, which includes investment objectives, risks, charges, expenses, and other information; read and consider it carefully before investing. Vanguard Marketing Corporation, Distributor.
If you are not a taxpayer of the state offering the plan, consider before investing whether your or the designated beneficiary's home state offers any state tax or other benefits that are only available for investments in such state's qualified tuition program. Other state benefits may include financial aid, scholarship funds, and protection from creditors. Vanguard Marketing Corporation serves as distributor for some 529 plans.
State tax treatment of K–12, apprenticeship program expense, and studen loan payment withdrawals is determined by the state(s) where the taxpayer files state income tax. Please consult with a tax advisor for further guidance.
The Vanguard 529 College Savings Plan is a Nevada Trust administrated by the office of the Nevada State Treasurer. The Vanguard Group, Inc., serves as the Investment Manager for The Vanguard 529 College Savings Plan and through its affiliate, Vanguard Marketing Corporation, markets and distributes the Plan. Ascensus Broker Dealer Services, LLC, serves as Program Manager and has overall responsibility for the day-to-day operations. The Plan's portfolios, although they invest in Vanguard mutual funds, are not mutual funds. Investment returns are not guaranteed, and you could lose money by investing in the Plan.
All investing is subject to risk, including the possible loss of the money you invest.